Claiming a refund under the Money Back Guarantee
To return your Spinny Assured car for a full refund under the 5-Day Money Back Guarantee, call our support team within 5 days from the date of delivery on our after sales support number 8100006900 through the week between 9 am to 9 pm or write to us at contact@spinny.com
Steps to claim your refund
Once you've intimated us requesting a return of your car -
You are requested to drop the car at our Spinny Hub within 24 hours of contacting us.


Our team members will conduct an inspection of the car to make sure that it has not
suffered any accident, and/or has not gone through any maintenance, repair, parts
replacement work after the sale.


Once established that the car is in intact condition, the refund amount will
be transferred to your bank account within 7-9 business days.
Note:
In order for your purchased Spinny Assured car to be eligible under the 5-Day Money Back Guarantee, the fair usage policy requires the below listed conditions to hold true at the time of placing a return request: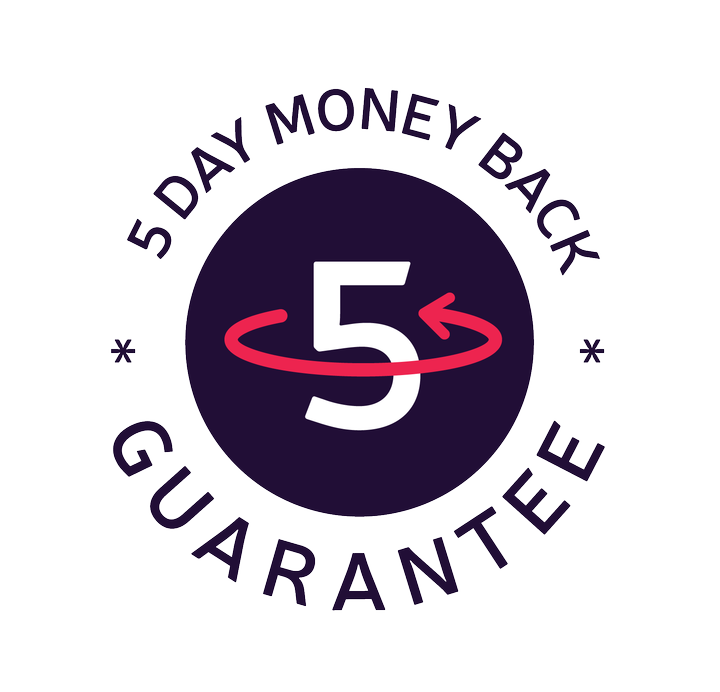 A return request must be placed within the

first 5 days

from the date of delivery of the car. Kindly note that during this period, the car must not have run more than 300 KMs in order to be eligible under the 5-Day Money Back Guarantee.
No external maintenance, repair, scratches/dents and/or parts replacement work must have been done during the 5-day validity period of the money back guarantee.
Refund Time :
Once your claim is validated, the refund will get credited to your bank account in 7-9 working days. However, if you purchased your Spinny Assured car on loan, cancelling your car loan might result in a cancellation fee. This fee is charged by the financing bank and Spinny does not have control over it. You may speak directly with the bank to negotiate the terms of the loan cancellation. All Spinny-assisted loans bear no cancellation charge.